– PHOENIX DUI LAWYER ARIZONA –
– WEINTRAUB & WEINTRAUB –
Know and Exercise Your Rights!
If you've been arrested for DUI in Arizona, you need an experienced Phoenix DUI attorney to protect your rights. Arizona DUI law is constantly evolving with stringent DUI penalties and case law precedent.
You face the possibility of incarceration, fines, assessments, alcohol screening, counseling, suspension or revocation of your driving privileges and ignition interlock requirements. It sounds intimidating, but it doesn't have to be. With the right Phoenix DUI lawyer, your arrest need not result in a conviction.
Our experience with the Arizona courts, knowledge of Arizona DUI laws and proven defense strategies is the answer. We are committed to protecting the rights of our clients charged with DUI, BAC of .08 or More Within Two Hours of Driving and Extreme DUI.
Our office concentrates its practice solely on the representation of individuals accused of alleged Arizona DUI law violations and each case is a priority. We are devoted to providing each of our clients aggressive and effective representation.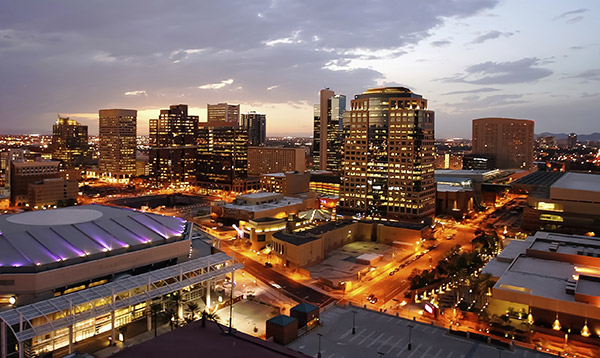 Quality, Affordable & Aggressive DUI Legal Representation!
Each case offers a variety of possible defenses that could result in DUI criminal charges being reduced or, in some cases, dismissed, but only an experienced DUI lawyer knows the right course of action. We will prepare the best defense strategy for your case, and guide you through the complexities of the criminal and civil aspects of your pending DUI charges.
During the course of a DUI investigation, the police are required to follow certain procedures. Failure to do so can lead to the dismissal of your Arizona DUI case. What many people refer to as a "technicality" or "loophole" with your DUI defense, is actually a way of using the constitution to protect your rights.
Our aggressive Phoenix DUI attorneys have spent years developing techniques that are designed to dismantle the toughest DUI cases throughout the state of Arizona including cities such as Phoenix, Scottsdale, Tempe, Mesa, Chandler, Gilbert, Peoria and Glendale.
How it Works?
Request Quote
Send Us your Request
Investigation
We will investigate your case
Case Fight
We will fight your case in court
Get a Free DUI Consultation
Send us the details regarding your case and we will get back to you.
Weintraub & Weintraub:
Experienced Arizona DUI attorney or Phoenix DUI lawyer serving Chandler, Gilbert, Glendale, Mesa, Phoenix, Peoria, Scottsdale, Tempe, and all of Arizona. Arizona DUI Law is constantly evolving with stringent statutes and case law precedent, which pertain to the Arizona drunk driver.